Dalton Sargeant's career has already taken him around the world and has competed and visited victory lane in numerous different racing disciplines. From professional karting championships, to European Formula open-wheel cars, to NASCAR Whelen All-American Stock Cars to Super Late Model Stock Cars, Sargeant has a long list of accomplishments in a short amount of time.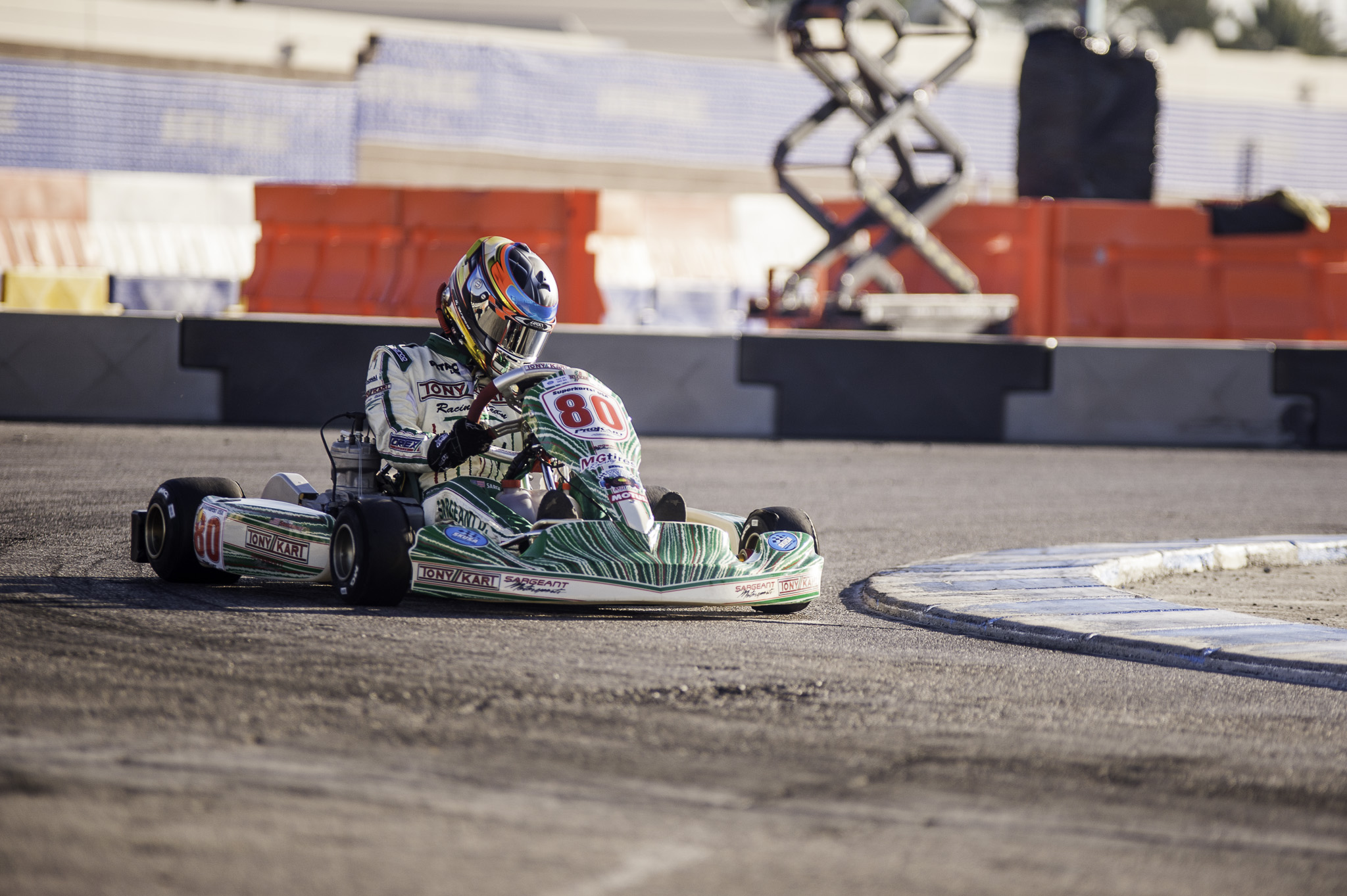 Boca Raton, Florida native Sargeant, who is currently 16 years of age started racing karts in 2006 at the age of 8 in the 80cc class. In 2007 Sargeant became an official driver for Kart Mini Chassis in the Rotax Mini-Max Class, and finished in second position in the South Florida Summer Championship. In 2008 Sargeant went on a tear in the Rotax Mini-Max Class, winning multiple events, and placing in the second position in the South Florida Rotax Championship, and second position in the Rotax Summer Shootout Championship. 2009 saw Sargeant pull double duty, as he competed in both Rotax karting events and made his oval-track debut in bandoleros. After earning the Red and Blue Summer Shootout Championship at Charlotte Motor Speedway in the bandolero class, Sargeant also claimed the Rotax Shootout Championship and Florida Winter Tour Championship. Sargeant continued racing and winning in karts through 2010 and 2011 by winning the CKI Mini Max Championship and was the Rotax United States Grand Nationals Karting Champion, representing the United States for the World Championships in the United Arab Emirates. In 2012 Sargeant moved from the United States to Switzerland and began competing in international karting events all over the world. He had several victories and podiums in the WSK Euro Series and CIK-FIA European KF3 Championships. He also began testing for several teams in European Formula Open-Wheel cars.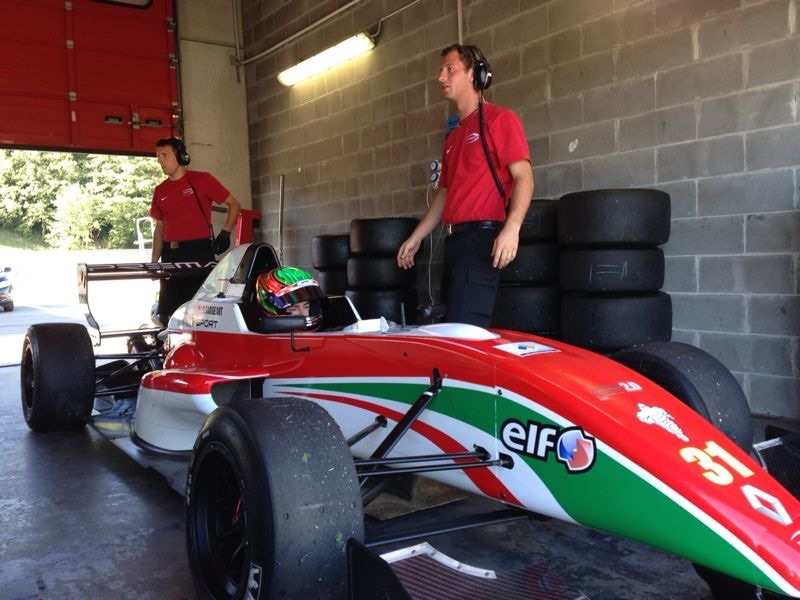 The 2014 season saw Sargeant make a big leap in his career, he moved from European karting series to grass roots, NASCAR Whelen All-American Series Late Model racing, but not before he finished in the second position in the IMSA Cooper Tires Prototype Lites Powered by Mazda at Sebring International Raceway. On his 20th late model start, Sargeant picked up his first win at Virginia International Raceway and earned a second at Orange County Speedway. He completed his rookie Late Model Stock season with two wins, and 23 top-10 finishes at 10 different tracks around the Southeast.
At the end of the 2014 racing season, Sargeant also began his Super Late Model career at one of the toughest tracks in the country, 5 Flags Speedway in Pensacola, Florida. He went on to compete at Lucas Oil Raceway at Indianapolis, the Winchester 400, the North-South Shootout, Mason-Dixon Meltdown and the Snowball Derby.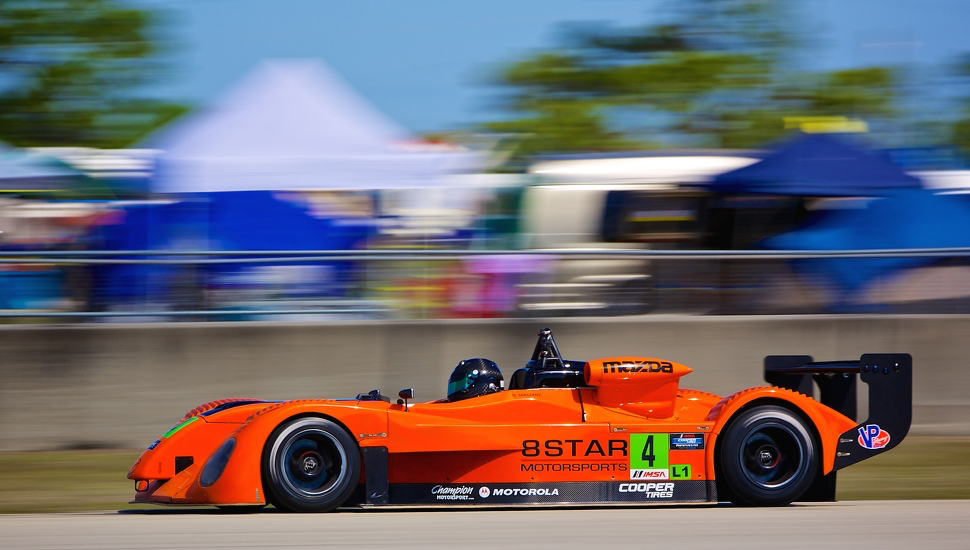 Sargeant is just as busy off the track, as he maintains a 4.5 GPA at Cardinal Gibbons High School in Boca Raton, Florida, and trains regularly throughout the week to prepare for time behind the wheel. His hobbies are centered around being in the great outdoors. He enjoys boating, scuba diving, snorkeling, fishing and hunting. If he's not behind the wheel of a race car, at school, or in the water, you could probably find him attempting to get his truck stuck in the mud on the back roads of Southern Florida.
Don't forget to follow Dalton Sargeant on all social media platforms such as Twitter (@DaltonSargeant), Instagram (@DaltonSargeant), and Facebook (@Dalton Sargeant Racing).